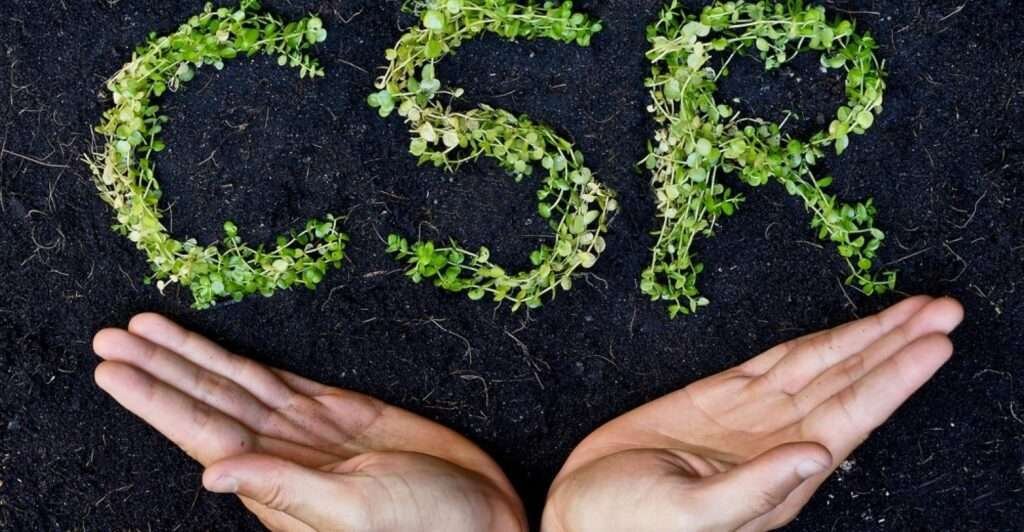 Drishti Foundation Trust – An Ideal CSR Partner
India has become the first country to mandate CSR; the ministry of corporate affairs has notified Section 135 and schedule VII of the Companies Act 2013, which includes the provisions of the Corporate Social Responsibility Policy to come into effect from April 2014. By the effect of which every company which either has a net worth of Rs 500 crore or a turnover of Rs 100 crore or net profit of Rs 5 crore, needs to spend at least 2% of its average net profit of preceding three years on social responsibility activities.
This law can encourage realistic and operational models of engagement between stakeholders that can work towards empowerment of the society- the government, the NGO's and the private sector.
Benefits to Corporate:
Eligible under CSR Rules, Companies Act 2013.
Eligible for Tax Exemption u/s 80G of Income Tax Act.
Customize projects as per the need of the Donor Company.
No minimum or maximum size of Donation. You may support us by any amount.
All Documentation Support provided like 3 years Balance Sheet, Registration Certificate, etc.
Project Name shall be on your organization name if you require.
Promotions of your company on our Social Media Platforms and website.
All the beneficiary of the projects can be seen and a meeting can be organized with them like in AGM or any other event of company.
Your funds shall be used on the sector you choose – Education or Health Care
Corporate Social Responsibility (CSR) has evolved from being a buzzword to a fundamental ethical obligation for businesses worldwide. It entails a commitment to sustainability, ethical practices, and contributing positively to society. Non-Governmental Organizations (NGOs) have emerged as crucial partners in the implementation of CSR initiatives. In this article, we will explore how NGOs play a pivotal role in ensuring the successful execution of CSR programs and their impact on society.
Drishti Foundation Trust as Catalysts for CSR Implementation
Expertise in Grassroots Engagement: Drishti Foundation Trust has deep-rooted connections with local communities, giving them a unique advantage in understanding and addressing community needs. We serve as intermediaries between businesses and communities, bridging the gap and ensuring that CSR initiatives are tailored to local contexts.
Accountability and Transparency: Drishti Foundation Trust bring an added layer of accountability and transparency to CSR implementation. We often act as watchdogs, ensuring that corporate commitments are fulfilled as promised. This ensures that CSR efforts are not mere public relations exercises but genuine contributions to social welfare.
Sustainability and Long-Term Impact: NGOs are dedicated to long-term social impact.
We work tirelessly to ensure that CSR projects are sustainable and capable of creating lasting change. This contrasts with short-term corporate strategies, as NGOs focus on building capacity within communities.
Innovation and Flexibility: Drishti Foundation Trust is known for their innovative approaches to addressing social issues. We can adapt quickly to changing circumstances and find creative solutions to complex problems, adding value to CSR initiatives.
Case Studies of Effective NGO-Led CSR Implementation
Education for All: One notable example is the partnership between a leading tech company and an education-focused NGO. Together, we launched a program to provide digital literacy training to underprivileged children in rural areas. The NGO's expertise in education and its local network helped identify beneficiaries and ensure program effectiveness.
Environmental Conservation: A global manufacturing company collaborated with an environmental Initiatives to reduce its carbon footprint. The NGO provided technical expertise and helped the company implement eco-friendly practices, resulting in significant reductions in greenhouse gas emissions.
Healthcare Initiatives: A pharmaceutical company partnered with a healthcare-focused approach Initiatives to provide free medical camps in underserved communities. The NGO organized the logistics, recruited medical professionals, and ensured that the healthcare services reached those in need.
Conclusion
The implementation of CSR initiatives by Drishti Foundation Trust represents a potent force for positive social change. By leveraging their grassroots knowledge, commitment to transparency, and focus on sustainability, NGOs enhance the impact and credibility of CSR efforts. The collaboration between corporations and NGOs is not merely a business strategy; it is a collective effort to create a better and more equitable world. As CSR continues to evolve, the role of NGOs in its implementation will become even more critical, paving the way for a brighter and more sustainable future.
Facebook:
Instagram : https://www.instagram.com/drishtifoundation
Youtube :
Twitter : https://www.twitter.com/dftindia